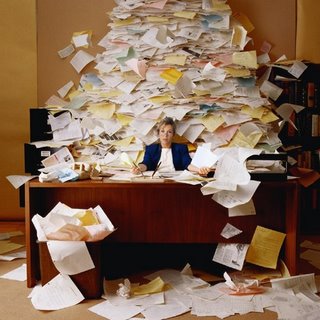 There is simply W-A-A-A-Y too much to read on the internet just to keep up with business and the news. I try to keep up with about two dozen marketing blogs, the same number of content marekting blogs, the local, national, world news (just the top stories in each), the latest search engine marketing news, and Wordpress blogs. Whew!
But I keep about 80 sources in an organized and quickly readable manner with Google Reader.
I subscribe to all the content I want, and organize it neatly in folders. And even better, each subscription "knows" what I've read already, and only shows me the latest content. I can quickly skim topics and ignore those that aren't interesting, or zero-in on exactly what I'm looking for with Reader's search function.
But wait! There's more, with shortcuts!
If you like keyboard shortcuts, you'll appreciate Google Reader's Keyboard Shortcuts as they will save you time navigating through all your subscriptions and articles.
Keeping the blogs I read regularly organized by category helps to prioritize my reading. For instance, while I'm at work I'll read items in the marketing, SEO, social media, technology, and Wordpress folders, but will usually leave the rest until I've left work. I even subscribe to this blog to make sure its feed is displaying my content properly.
Nearly every blog, news site, and podcast will allow you to subscribe to its content. Rather than visiting all the sites you want to read in order to check if any new content has been posted, you can have one place where all new content is sent and marked as new until you've read it.
Use Google Reader with Twitter and LinkedIn, too!
You can keep a track of what is being tweeted and collect it in an archive by using a combination of the Twitter advanced search and Google Reader. Using Twitter's advanced search allows you to filter out what you don't want and only keep what's of interest. Using Google Reader means the captured search feed is then archived for later review – hence building a knowledge base.
How to do it:
If you don't already have a Google account, set one up.
In Firefox (preferably) go to Twitter Advanced search – http://search.twitter.com/advanced – and set all your search criteria, don't forget to choose language – change the number of results to 50.
Iterate to perfect – search, look at the results, use the back arrow to return to the form with the details pre-filled, then search again.
Once you've got a results list you like the look of, click on the RSS (Feed for the Query) link – if you haven't already chosen your default, you will be asked what to use to subscribe to the feed – choose Google
The Google Reader interface will be loaded and you will be asked for confirmation for subscribing.
LinkedIn also allows users to track updates and connections across their LinkedIn network. Why not create a feed of your own network updates and status changes. Then you don't have to go check LinkedIn to see what's new. You can also use LinkedIn's RSS feeds to send posts to the groups you're following, or even a single topic, to your Google Reader.
Setup your Google Reader to be the central gathering point and filter system for all the web-based news and updates and blogs that you want to follow. This is a great way to tame the deluge of information that we all suffer with.
Want all the how-to steps for using Google Reader? Head over to Sue Water's post on The Edublogger, for step-by-step info, complete with images.
David Meerman Scott's Ultimate How-to Marketing Guide
Discover the keys to successful marketing online
New opportunities in online marketing are literally around every corner. How do you get a comprehensive view of the important ones and prioritize accordingly? This 34-page guide identifies nuggets of inspiration to drive success at your business.
Get David Meerman Scott's Marketing Guide today!