What do word of mouth advertising and social media marketing have in common? The connection is pretty obvious when you think about it. Of course, the benefits of each individually is undeniable from either perspective, but when you merge the two, you can create a strategy that could yield some pretty great results.
The truth is, from an evolutionary stance, social media marketing is the 2012 "digital age version" of word of mouth marketing. Rather than call our best friend on the phone to share the latest, where do we go? It's where we all go these days... Facebook, Twitter and Pinetrest to name a few. It's virtually (no pun intended) one stop shopping for sharing WHATEVER our fancy is. Fortunately or unfortunately though, because the circle has gotten so much bigger, this new way of connecting has the potential to be a blessing OR a curse for your business.
Word of Mouth Advertising Definition: An unpaid form of promotion in which satisfied customers tell other people how much they like a business, product or service. The reverse is true as well. Pretty straight foward right? Well, it is! But what spurs an individual to go the extra mile and share their experience? Here are some answers that might inspire you to go the extra mile too.
Be Exceptional
Offering a great deal or providing courteous customer service is not enough. It's only when we go above and beyond the norm that people are willing to take notice.
I have a perfect example... I went to wash my car a couple of weeks ago and was approached by a nice windshield repair man offering to "fix" the stars in my windshield. I was expecting them to all but disappear, however, when he was done, it was FAR more noticable than ever, even to the point of warping the glass. Rather than make excuses or justify the procedure, ultimately he offered to replace my whole windshield FREE of charge. He KNEW the value and/or detriment of word of mouth advertising and my windshield was a small price to pay for the negative publicity that could have resulted. Conversely, who knows how far it went beyond the few I personally told of my now "positive" experience?
Build Trust: Gain Loyalty
Loyalty can often seem to be a thing of the past. Or is it? When you've gained the trust of your customers, loyalty is an easy attribute to secure. But betray that trust and you will probably never regain it again. It's more than ok to be human, but be sure to deliver on your promises, one way or another. You'll gain your customer's respect and they'll be more inclined to share your products and services if they value your integrity.
Offer Incentives to Your Customers
Create a customer loyalty program that is worth their time and effort. Buy 5 Get 1 Free is great~providing your product or service is exceptional and your customer WANTS to come back. But what about offering an incentive to your customers to invite their friends to "like" your social media page? In doing so, they're giving their reccommendation (putting their reputation on the line) and that can really mean a thumbs up for you. Or ask them to refer a friend for an added discount or bonus? Either way, that's leveraging this powerful tool to your advantage. Be creative and think outside the box on this one.
Go the Extra Mile
OK, I know I already said this but I really can't emphasize it enough! The one thing that really gets people talking is an exceptional experience! Do unto others... Your reputation depends on it, so make sure you are providing an exceptional experience, service and product and that you under promise and over deliver. This way, your customers will feel good about their experience AND about sharing their experience. Because you provided a great experience, you've built trust and loyalty and they all come together to build your brand's awareness and credibility as a result. These are the benefits of word of mouth advertising and social media marketing~and in today's economy, this is what makes the world go around...
Want to stay on top? Inbound Marketing gets results that have a measurable ROI! Subscribe to our blog and never miss another post! We provide strategies and ideas to put you ahead of your competition! Subscribe TODAY!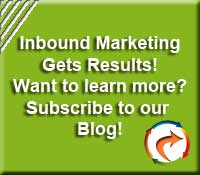 photo credit: www.freedigitalphotos.net