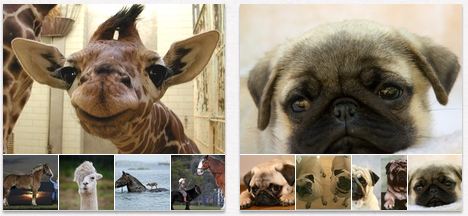 Sure, we post on our own blog at least daily, and most of our clients do, too. We created and published 107 Content Marketing Ideas, and I recently wrote about how to Use Pinterest for Your Senior Retirement Community.
Think of what YOU can do in your community!
But I have to admit, I was BLOWN AWAY when I discovered this video from the Clark Retirement Community (Grand Rapids, MI) on Pinterest today. These folks know how to have FUN!
Want to see how other senior retirement communities and seniors themselves are using Pinterest? Check out:
I found a 71-year-old man who has 29 college degrees. . . and counting. And a list of movies about seniors.
Using Pinterest for Content Marketing
What can you do with Pinterest at your community? Do a survey to determine who is already using Pinterest. You probably already have an "expert" right in your community. They can help you plan for your Pinterest activities.
Buy some inexpensive cameras or video cameras (I found some for $25 each) and let your residents check them out for a day. You'll get some great shots or videos, I'm sure!
Have a video contest with real prizes. Setup the contest for different categories, like interview, the spirit of youth, yes I can, my favorite story, etc. Have an award for the best in each category, and an overall award. Show all the films. . . not just at the awards ceremony, but ongoingly. Edit them all together (with credits for the videographers) and post it on YouTube, on Pinterest. Run it on the 40" monitor that is in your lobby. Make it a big deal.
Pinterest can be fun! It's easy for people to use (have some Pinterest clasees) and is a great social media platform for several people to work on together.
By the way, you can link back to your website or blog in your description of an image or video. The search engines love this!
How are you using Pinterest in your community? What other ideas do you have for Pinterest content? What are you going to do next with Pinterest?
The Complete How-to ebook: Pinterest for Business
Learn how to increase traffic, leads and sales by reaching more than 11 million people on Pinterest, with examples of how real-life businesses leverage Pinterest for growth. 43 pages.